As a designer  at United Pet Group, I was the lead designer on the Wild Harvest account for a year. We made many changes to the brand from the top tier products to the lower end. These products are sold in Walmart stores all over the US.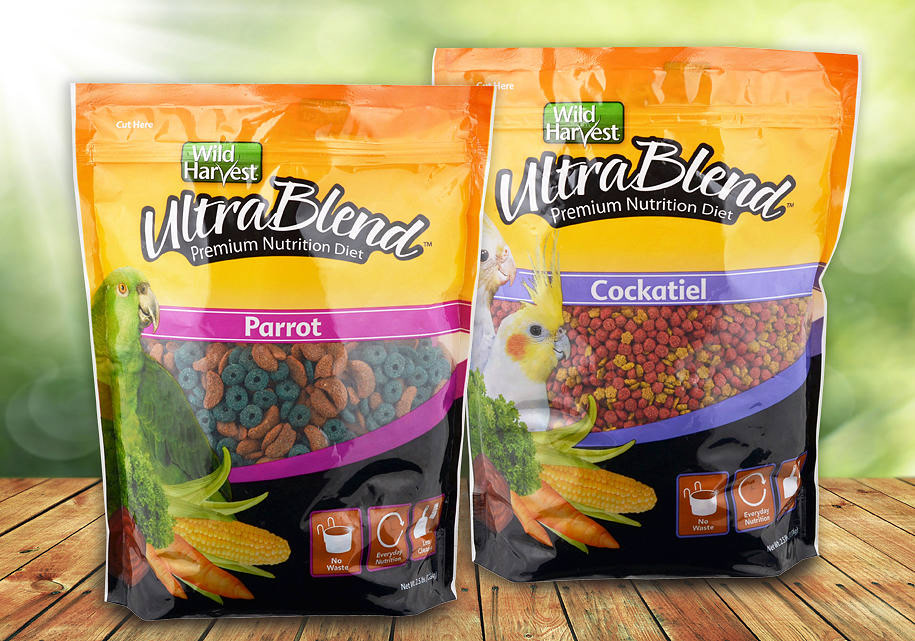 Create a new line for the bird and small animal brand Wild Harvest. This will be the top tier premium food choice amongst the line. This was accomplished by the use of white space, icons, and typography. Also the use of a bright color coding system was carried from other food tiers to maintain customer recognition.

I was also tasked with updating the look of the current middle tier food mix, Advanced Blend. We wanted customers to be able to see the seed diversity better and maintain our point of differentiation being that we use real fruits and vegetables in our blends. This was accomplished by adding call outs, widening the windows and shortening the side bars so the customer could better see the blend. A color coding system for each animal was also implemented.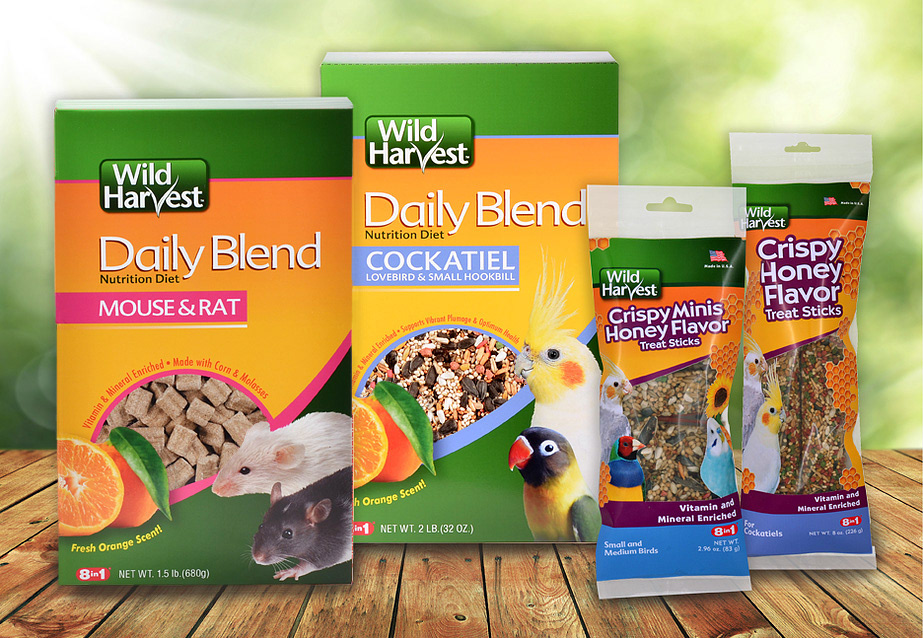 Redesigning the lower tier Daily Blend mix to have more characteristics of the Advanced Blend for better brand recognition. A side swoop element was added as well as the more prominent green and yellow gradients. Wild Harvest also has many treat sticks for all kinds of birds and small animals. Our customers felt the consumers needed a better view of the product so I widened the windows and reorganized some graphic elements for better product understanding.